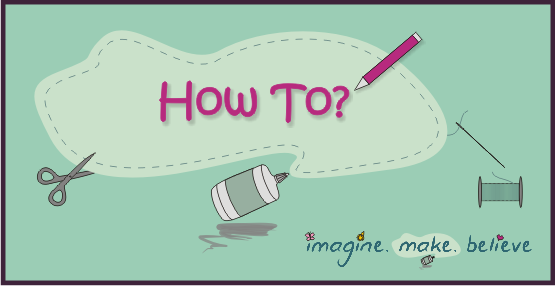 Welcome to our How To? section!  This is the place to be if you are not sure how to do something.
Here we have all sorts of 'how to' instructions for basic skills for sewing and craft. These are skills that you will need to do the projects in our Imagine. Make. Believe digital magazine and of course, we hope you will find them useful to use at other times too! We have written the tutorials with children in mind, and they include diagrams to make it easier.
We have many more yet to come, so if you have not found the one you are looking for, keep checking back, or subscribe to our weekly newsletter , as we are putting a new one up here fairly regularly.