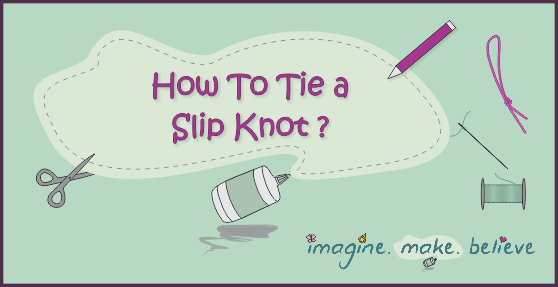 Slip knots are useful knots that come in handy for starting off knitting and crochet.  They are sometimes used in other craft projects too, and we found we needed one to start off a spider's web that we have instructions for in the Imagine. Make. Believe magazine – Issue 2 – Bugs and Beetles.
Our free How to Tie a Slip Knot instructions and diagrams are suitable for children to follow and so you will be tying slip knots in no time at all!  Click on the button below for all the instructions.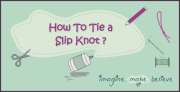 So whether you need a slip knot for a spider web or other craft projects, or to start you off on your knitting or crochet adventure, they are not hard to do once you know how.
We hope you have great success tying slip knots, so let us know how you go!