Have you entered our Colouring Competition yet?  If not you have until this Sunday, 20th October 2013, 11 pm AEST.  
It's easy to enter:
Click on the button below to go to the colouring competition page to download the pdf file.
Print off as many copies as you have children.
Let them have fun colouring it in.
Fill in your child's details (name and age).
Scan, or take a clear photo (one sheet per photo) of the finished picture and email it to the address listed in the terms and conditions on the colouring sheet.
And wait for us to judge the entries!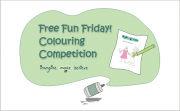 Depending on the age category, prizes include:
If your child is not a winner, we do have our prizes available for purchase in our newly updated shop. (Colouring books will be available for purchase soon)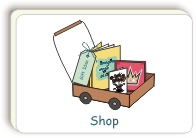 We are also running another competition which you can read about in our new Jewellery and Treasure Box Gallery.