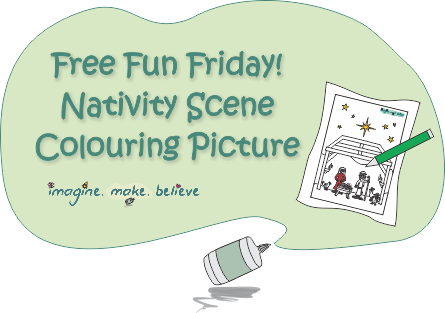 Christmas is coming… ever so quickly!
There is always so much to do leading up to Christmas, and so much to think about, but hopefully you haven't been getting stressed with Christmas shopping, menu planning, or packing bags for a trip! In the next week, we won't be doing any of that, but we will be busy packing boxes to move house!  Not an ideal time of year to move, but sometimes that's they way things happen!
Have your children finished school for the year and are on holidays?  If so, you are probably keen to keep them busy while you are busy preparing for Christmas, or writing Christmas cards if you haven't done so already!  We do have a great solution for you!  Subscribe to our Imagine. Make. Believe activity magazine… today!  It will keep the kids out of mischief for many hours, and the projects are easy enough for children to do themselves, although younger children will need some help.  There is even a play and finger puppets to keep them entertained!  Games, puzzles, recipes, craft, sewing and lots more… 70 pages of fun!  Once you subscribe we will send you a link, and all you have to do is download your family's copy!  At $4 an issue*, it is great value, and as cheap as cup of coffee!
Our cute Christmas Nativity Scene Colouring Picture will also help the kids sit quietly for 15 minutes as they colour in.  Just click on the Nativity Scene Colouring Picture button below, print the file, and grab 15 minutes of peace in the craziness of Christmas!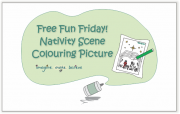 If you are still having trouble entertaining the children, have a browse through all of our Free Stuff, and don't forget to come back soon as we are always adding more!
*If purchased as a yearly subscription. AU$16 for a full year subscription of four issues, or you can purchase them separately for $5 per issue.