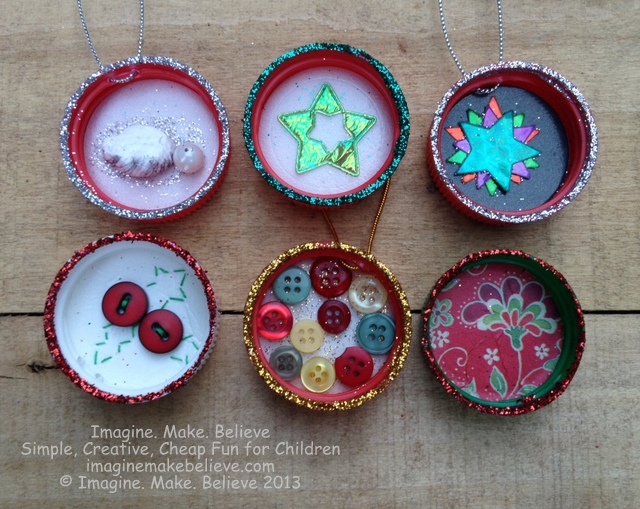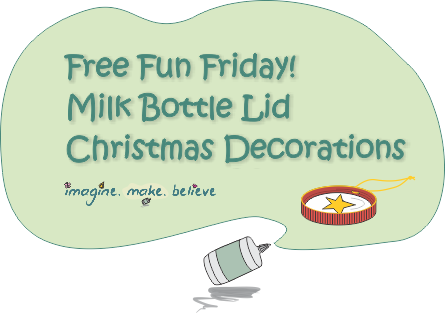 Christmas is so close, and hopefully you are all organised for the day!?  We are literally in the middle of packing boxes at the moment and are moving house over the weekend, so there is no Christmas tree up, no Christmas decorations hanging, no presents wrapped, and no Christmas food cooked.  That hasn't stopped us from thinking about Christmas though.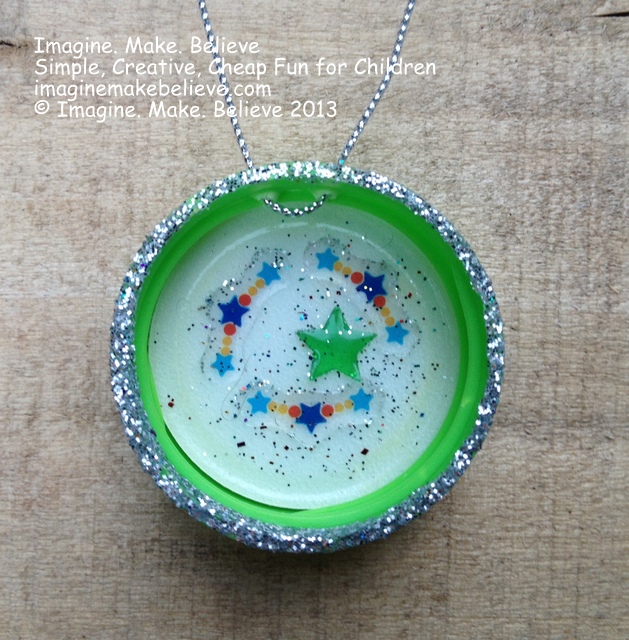 Maybe, like us, you need some last minute Christmas decorations to hang on the tree that you haven't put up yet?  Get the kids crafting over the weekend and you can have a tree full of decorations in no time!  Annie and Elissa have been busy behind the scenes making some pretty, sparkly, Christmas decorations… from milk bottle lids!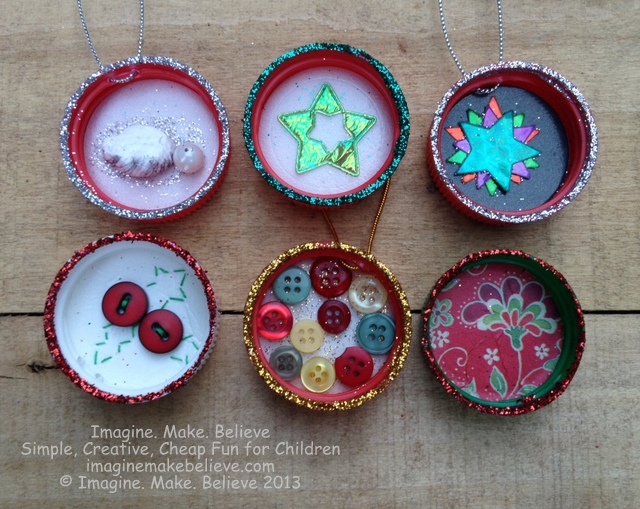 That's right!  Milk bottle lid Christmas decorations!
While these ones won't be hanging on our tree this year, Annie has made a huge bundle of them, about 60 in fact, as she plans to give lots of them away as small gifts to family and friends.  She loves giving gifts and she loves being creative!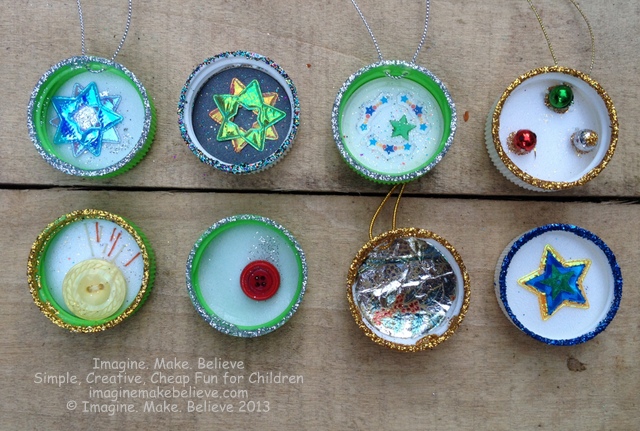 Do you want to make some too?  If so, we have free instructions and diagrams for the children to follow (or yourself), and all you have to do is click the button below to open the pdf file.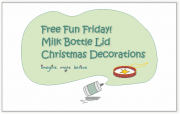 Even though we have rated these as 4/5 on our difficulty rating system, Annie, at aged 8 made almost all of them by herself.   Younger children will need a little more help with poking holes and threading the cord through the holes.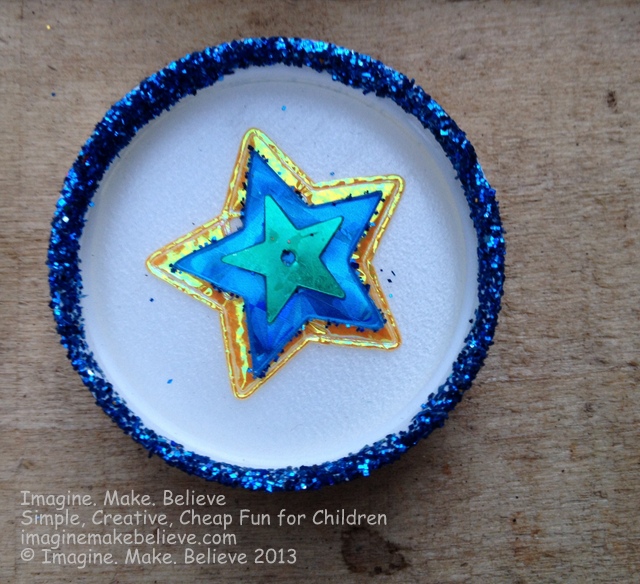 You may notice that some of the decorations don't have the cord attached. We will attach cord to them all, but even though we haven't done so on all of them, we do recommend that you attach the cord before gluing the glitter on, so that you don't rub the glitter off while you are poking holes and threading the cord through the lid.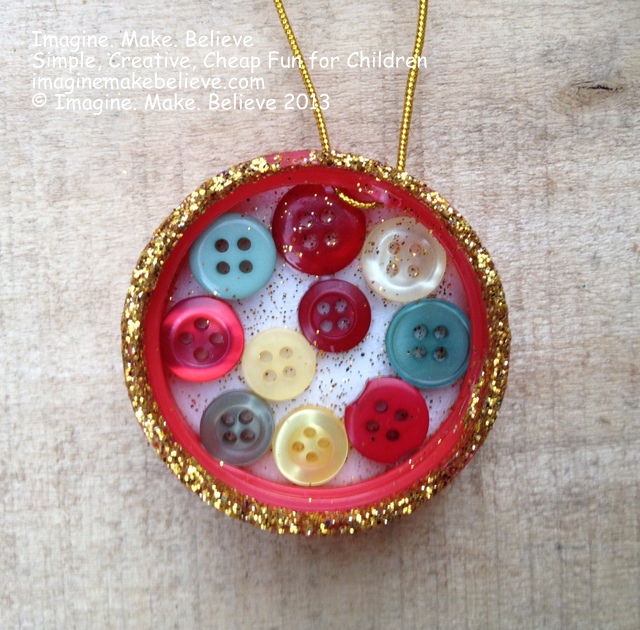 We hope you have a great time being creative with these milk bottle lid Christmas decorations, and we would love to see some photos of yours too!  Contact us, or keep an eye out for our Milk Bottle Lid Christmas Decoration Gallery.