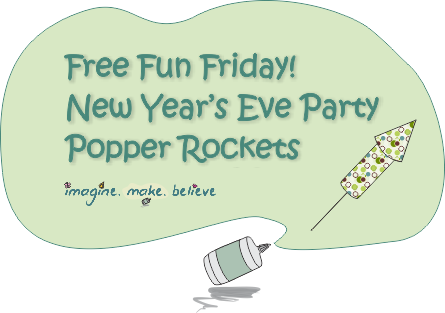 Christmas has passed, and 2014 is just around the corner!  How do you celebrate the coming of a new year?  Do you visit your local New Year's firework display?  Have a barbecue with friends? Stay up until midnight to watch the specially broadcasted city fireworks and New Year's Eve program on TV? Or maybe you have a party with friends or family?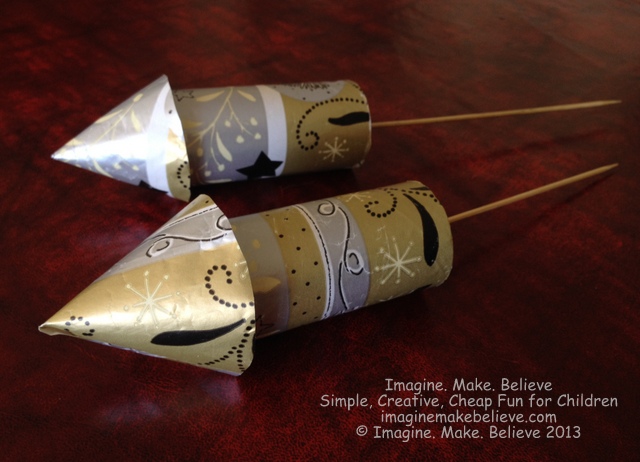 Whatever the case, maybe you are looking for some crafty New Year's Eve party poppers to make?  These remind us of the poppers that go off with a bang, and sprout streamers everywhere. Our design is a quiet version, shaped as a firecracker rocket, and can be made to suit any colour scheme.  They are easy for children to make, are made from cheap and recycled materials, and can be refilled and reused.  You can also put wrapped lollies or candy in them.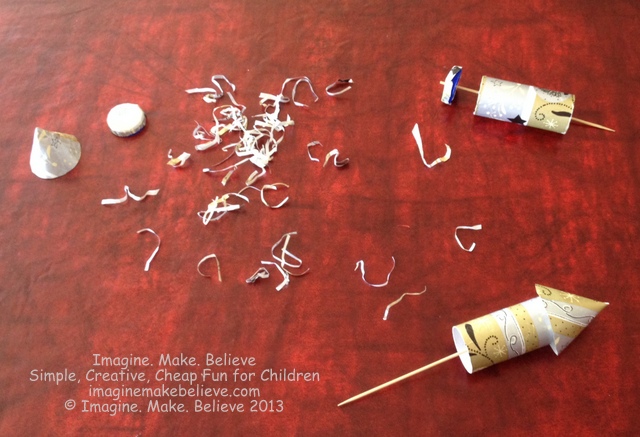 Click on the button below to view the New Year's Eve Party Poppers instructions.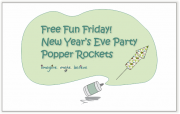 If you make rockets from our New Year's Eve Party Poppers pattern, we would love to see photos of them.  Contact us! Don't forget we have a great value quarterly ezine for kids that will keep them busy in the holidays.  Subscribe today!