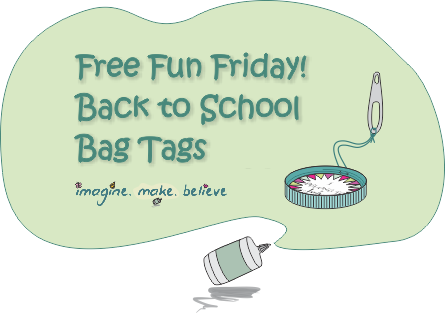 School holidays are almost over, and the children will be back to school next week!  The holiday breaks always go so fast, even when they last two months!
Do your routines go by the wayside during the school holidays?  Ours do!  We love the slower paced mornings, and I don't know that any of us are keen to say goodbye to them! Whether we like it or not, routine will start up again next week!  The bonus this week is that our Free Fun Friday post is up a day early, to help you get organised!
So, do you have the kid's school books all covered?  We still have a bundle to do, so if you are like us, and not quite finished yet (or not even started!), then head over to our book cover posts!  There you will find instructions for How to Cover Books for children to follow so they can cover their own books (and they can do that at age 7!) as well as a page of ideas for School Book Covers.
The next job to do after covering school books, is naming everything, so things don't get lost, including the school bags.  Usually these don't go missing, however, sometimes other children have the same bag, so we like to have some visible difference, so they don't get mixed up.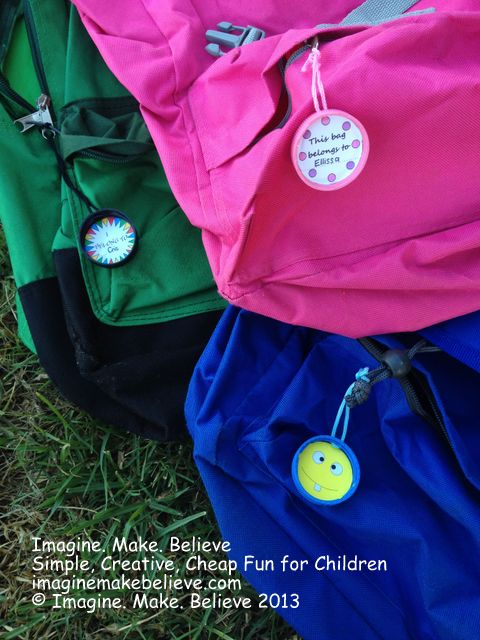 We came up with a quick and easy school bag tag that you can make from a juice or milk bottle lid, and because these lids are usually bright and colourful, your school bag should be easily identifiable.
Thanks to JJ, we have bright and colourful designs ready to print, cut out and pop in your milk bottle lid, but if you would rather have your own design, we have a blank circle template that you can use.  Click on the button below to get the instructions and templates.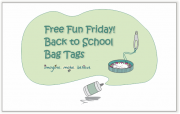 If you find the circles are a little too big for your lid, carefully cut the circle a little smaller all the way around the edge.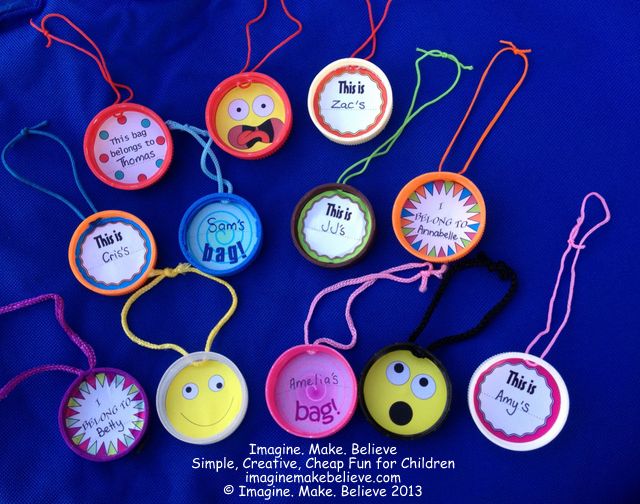 We love the fact that our bag tags are almost free to make, and that there is another milk bottle lid or two getting upcycled!
Have some crafty fun getting ready to get back to school!