It's getting a little exciting around here at Imagine. Make. Believe…
Banners, t-shirts, business cards, promotional material, boxes for kits and other goodies have started arriving at our premises.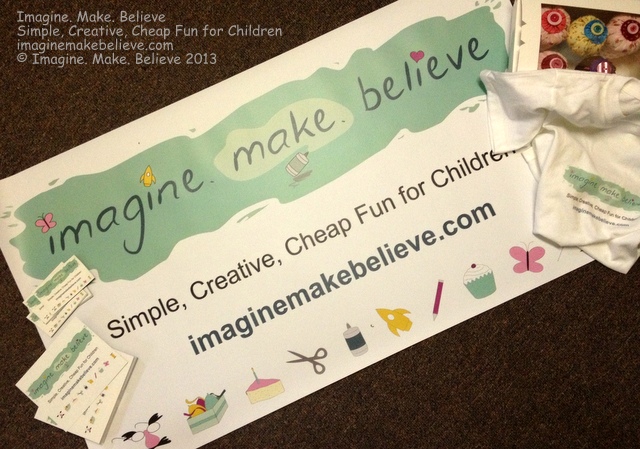 Imagine… in a couple of weeks we will have our grand opening!
Make… that's what we are busily doing behind the scenes!
Believe… we believe you will ♥ (love) our new magazine… at least we hope you do!