We love advent calendars here at Imagine. Make. Believe.  Janelle would love to have advent calendars all year round and could easily own 20 if she didn't hold herself back!  She does love things with lots of little boxes, containers, drawers, doors or windows, and so advent calendars are a bit like heaven!  Of course, the children love them too, because they like the little gifts, trinkets or other goodies that they find hidden away.
So, have you got your Christmas advent calendar ready?  If not, go to our Eggstraordinary Advent Calendar post, where you will find our free tutorial to make an advent calendar from egg cartons and milk bottle lids, and if you don't want to make it yourself, let the children spend the weekend creating!  We have one each that the children made, and they love filling up their advent calendars with trinkets that their friends or siblings can collect.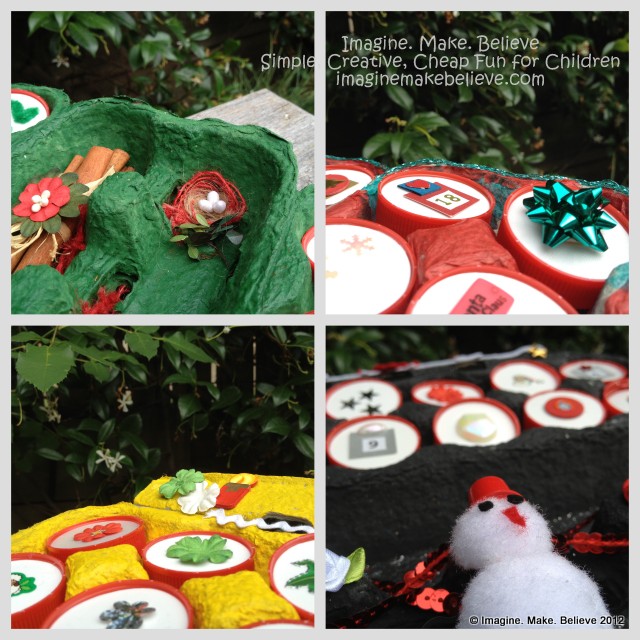 Once you have your advent calendar, you will want at least 24 gifts to pop in the hiding spots. There are all sorts of options, but they usually need to be small, especially if you have a small space like our Eggstraordinary Advent Calendars.
Need some suggestions?  Here is a list of our Christmas advent calendar gift ideas, perfect for those little hidey holes!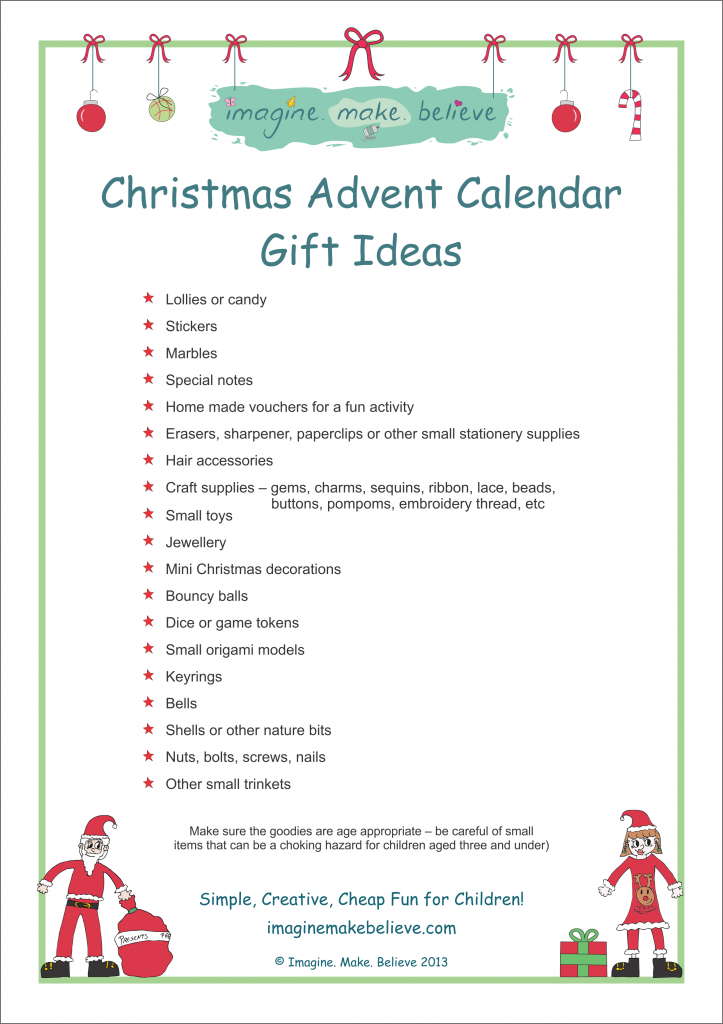 Do you have any small advent calendar gift ideas?  Let us know in the comments below!