Are you starting to think about Christmas?  It's a little hard to ignore that it is almost around the corner, when you see lots of  tinsel, candy canes, Christmas cards and wrapping paper in the shops!  Only today I was asked if I have started my Christmas shopping!  Have you?  I laughed at the idea that I might have thought about purchasing anything in readiness for Christmas! There are a few other more important things to deal with before I get to Christmas shopping!
You, on the other hand, may be so organised that you have already purchased your presents, organised your advent calendar, and planned your menu!  Is that right?
Well, if not, we can help you a little.  Here is our list of this year's Christmas goodies:
Advent calendar – We show you how to make an Eggstraordinary Advent Calendar

 that you or 

the kids can do themselves!  Y

ou will need to collect some milk or juice bottle lids and a couple of egg cartons, and i

f you don't have enough milk bottle lids, ask your family or friends to save you some.  

It is a great weekend project to keep the kids busy, and achievable before December 1, when the advent calendars are hung!   

Check out the whole post and the instructions

.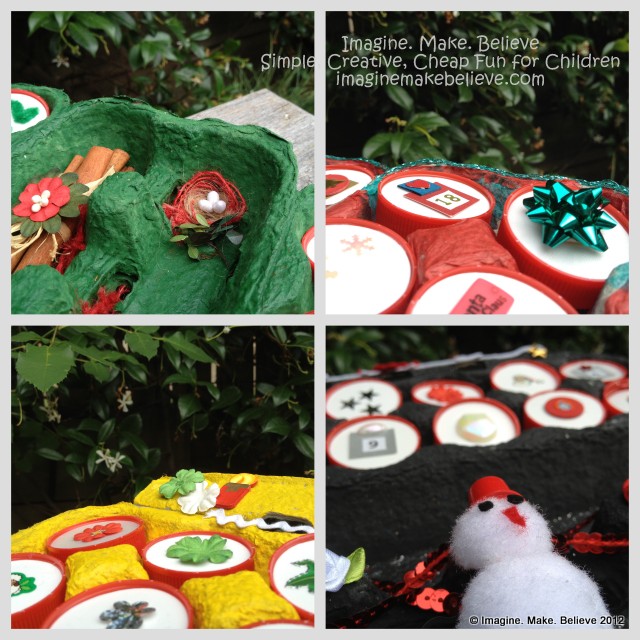 Christmas Cards – We have two different designs available in our shop, as well as a range of other greeting cards.  You can buy them individually or in packs of 5 or 10.  If you need bulk, just contact us for a quote.  We also have Christmas Tags available in packs of 10.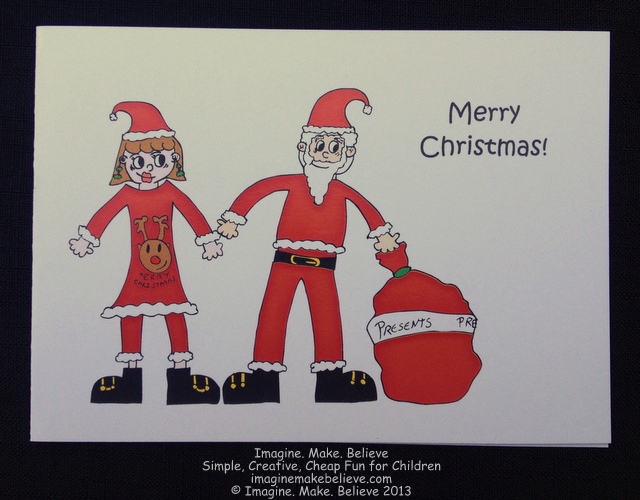 Gift Idea – Children's Magazine – Why not give a gift subscription to our downloadable, digital, kids activity magazine called Imagine. Make. Believe?  It is such a great value gift that gives all year round, and each issue is packed full of themed craft, games, puzzles, drama, recipes and much more.  70 pages, four times a year, will keep the kids busy in the holidays!  Grab our first issue now!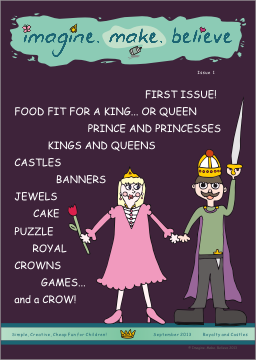 More Gift Ideas – We have some other gifts available in our online store too… colouring books and stitching kits for children, and some others will be added soon.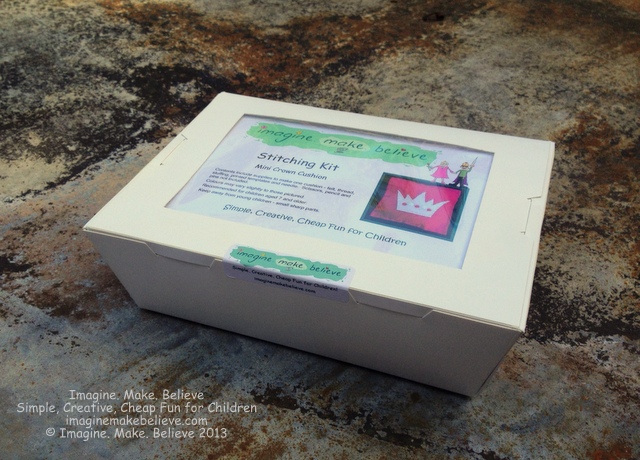 Christmas Decorations – We have a few crafty Christmas decorations to make, coming up later in November and early December, so make sure you come back and visit soon!
Christmas Story Finger Puppets – JJ is in the process of designing our Christmas Nativity Scene Printables.  The whole nativity set of free printables is now available, with baby Jesus, Mary, Joseph, animals, stable, a trough, and more!
Sign up to our newsletter to keep up to date, or join us on our Facebook page.