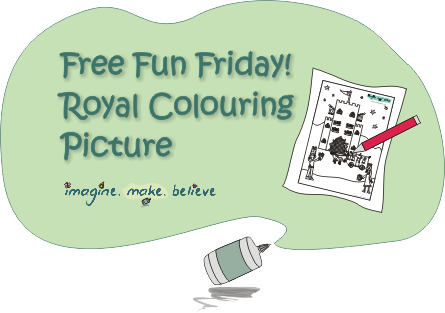 This week's Free Fun Friday is a tiny sneak peek into the first issue of our Imagine. Make. Believe digital children's activity magazine!  In each magazine we include a colouring template, that can be used for colouring in, but it can also be used to decorate with collage, make a card, use in games, and decorate presents, gift bags and envelopes, among other things.
Also in our magazine we have some very cool themed drawings and pictures that help build the theme of each magazine, and give inspiration to the children beyond the activities that we have provided.  It helps stimulate their imagination!
We have included most of the drawings from our Royalty and Castles Issue of the Imagine. Make. Believe magazine, into our new Royalty and Castles Colouring Book that is now available in our shop.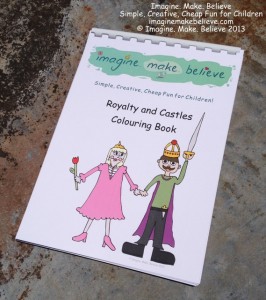 JJ is our main illustrator (and yes, he is only 11), with ideas also coming from the rest of the team, but mostly from Annie and Janelle.  We decided to share with you one of the pictures from the magazine that is not included in the colouring book,  but it is such a great combination of ideas, and a combination of drawings.  Here it is in the magazine: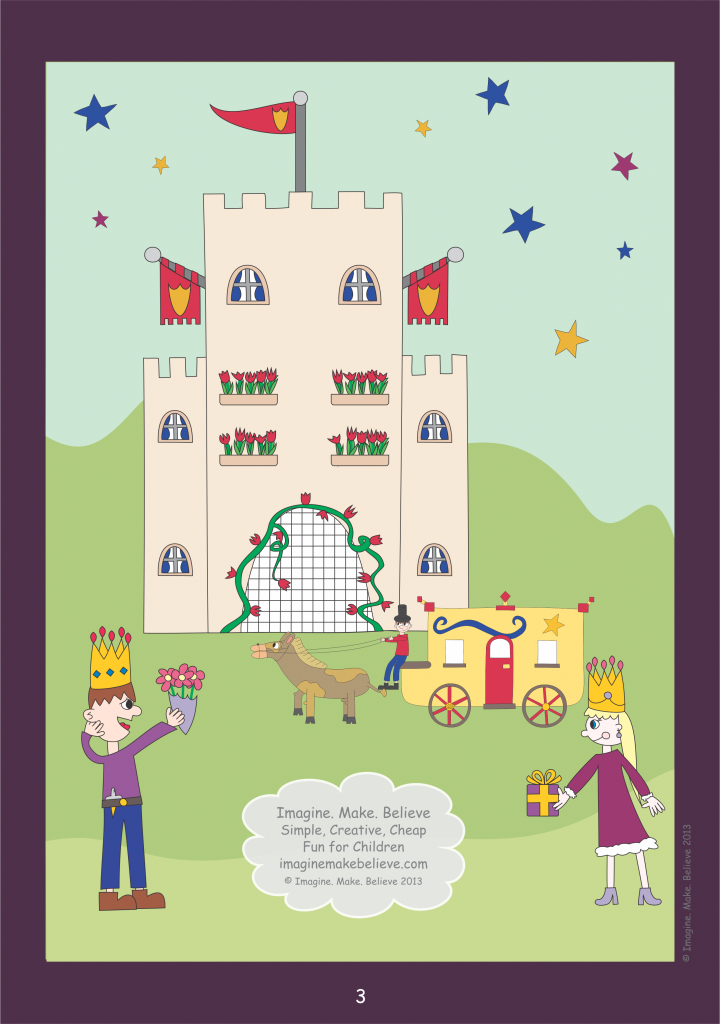 All you have to do is click the button below to download the royal colouring picture as a pdf file.  Print if off, and it will be ready to colour in!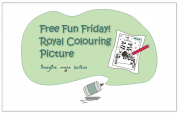 Happy colouring!