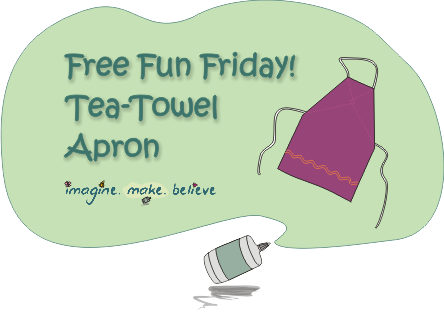 Do you like to cook, paint or do messy craft?  If so, you may find that you need an apron to protect your clothes.  One of the easiest, quickest aprons to make is from a tea towel or dishtowel.  Tea towels usually have a nice hem all the way round, which means there are no scruffy or fraying edges of fabric, so they are easy to convert into an apron, with two folds, some stitching, and cord attached.
We have full sewing instructions and diagrams on converting a tea towel or dishtowel into an apron, so click the button below and have fun making your very own apron.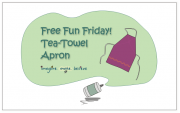 We would love to see your tea towel or dishtowel aprons, so once you have finished your apron, visit our Tea Towel Apron Gallery and upload your photo so we can all have a look!  Here's one of our finished aprons!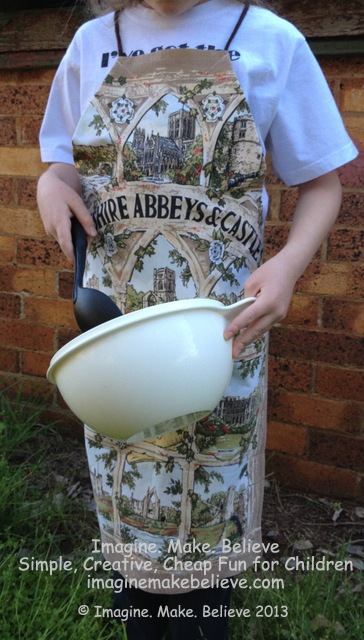 If you enjoy cooking, crafting, or having fun, you can look forward to our themed fun recipes, crafts and games in our upcoming Imagine. Make. Believe magazine, which will be launched soon.