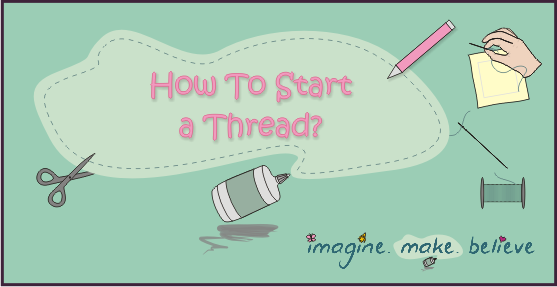 Have you ever picked up a needle and thread, ready to sew, only to find that you don't quite now how to start off sewing or stitching with the thread?
The children at Imagine. Make. Believe have all been in that situation at least once, so we thought we'd share with you our free tutorial for two different ways that you can start a thread, one with a knot, and one with a tail.
We have full instructions and diagrams easy enough for children to follow, so we hope this will help you get started with your sewing!  Click on the button below for all the details.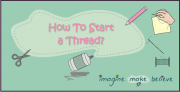 Happy stitching!