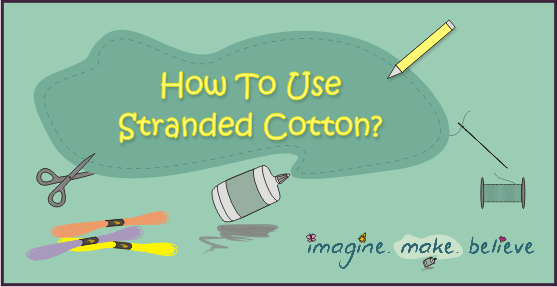 Ever wondered how to use stranded cotton, embroidery floss, stranded thread, embroidery thread, or whatever you like to call it?  Have you tried to pull out strands of thread and then created an awful mess, with knots and tangles that are dreadful to undo?  If you are anything like us, you probably have!  Or maybe this is your first time to use stranded cotton, and you are not quite sure what to do?
In this free tutorial, we show you how to simply and easily separate the strands of stranded cotton, without the time-wasting tangles. We have full instructions and diagrams easy enough for children to follow.  Just click the button below.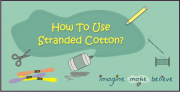 Not sure how many strands of thread to use?
If you are following a pattern, the instructions will usually tell you how many strands you will need.  If there are none, we have put together this handy guide to help you decide.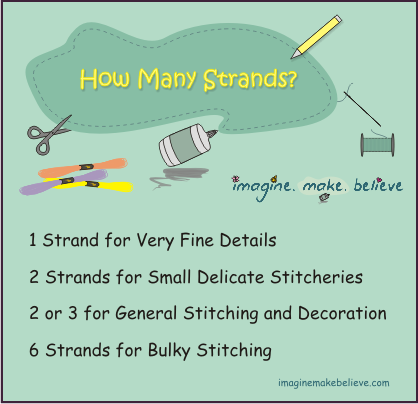 Just remember though, there are no 'rules', so if you prefer to use more or less, that's up to you.
If you want to know how to thread a needle, have a look at our How To Thread a Needle post.
We hope this helps you with your stitching.  Let us know how you go by commenting below!