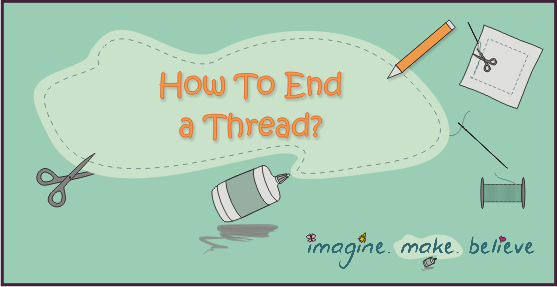 Have you finished your stitching or sewing, and not quite sure how to end a thread?
The Imagine. Make. Believe children have sometimes found ending a thread tricky… have you?  Once you know how, it is not so difficult!  
Have a look at our free tutorial for two different ways that you can end a thread, one with a knot, and one with a tail.  We also explain when to use each method.
We have written instructions and diagrams that are easy enough for children to follow, so we hope this will help you finish your project!
Click on the button below to see how!