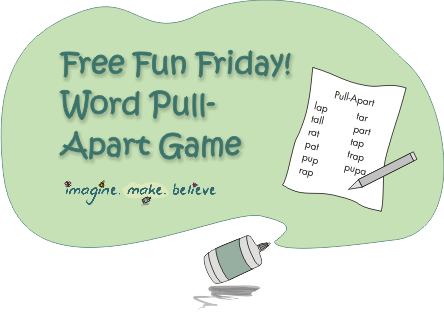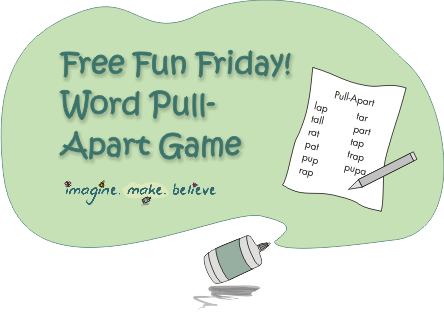 There are all sorts of word games you can play, which can be lots of fun, especially when you need to fill in some time quietly.
One of Janelle's favourite pen and paper games when she was a young girl was the Word Pull-Apart game.  Not that she called it that!  She doesn't know if the game had a name, but she certainly can't remember it, if it did!
So we got our thinking caps on, and the dad here came up with the descriptive name, 'Word Pull-Apart', because that's what you do… pull a word, apart!
Here's how to play!
Aim of the Game:
To make as many words as you can from one long word.
What You Need:
Pencil and paper
Be able to read and spell words.
Rules of Play:
Choose a word that has seven or more letters in it.
Write the word at the top of a piece of paper.
Pull the word apart and see how many words you can make from it, using only the letters in that word, and list them on your paper.
Words need to have three letters or more.
You can scramble (jumble) the letters.
Names, abbreviations (shortened words), or acronyms (first letter of each word -an initial, in a group of words) are not allowed.

This game can be played by yourself, or with two or more people.  When there are two more, you can have competitions to see who can make the most words.

The Word Pull-Apart game can be played in the car without pen and paper, and you could use words from signs outside the vehicle.
This game is great for getting your brain to think differently about words and is a good word-building exercise!
Here is a large word to get you started:
CREATIVE
and we have made the first word for you:
'car'
We would love to know how many words you can make from the word 'creative'.  Can you beat Janelle?
Pop over to our Facebook page to find out how many she has made!  It's lots!
And while you're there, let us know how many you found.
Have fun!