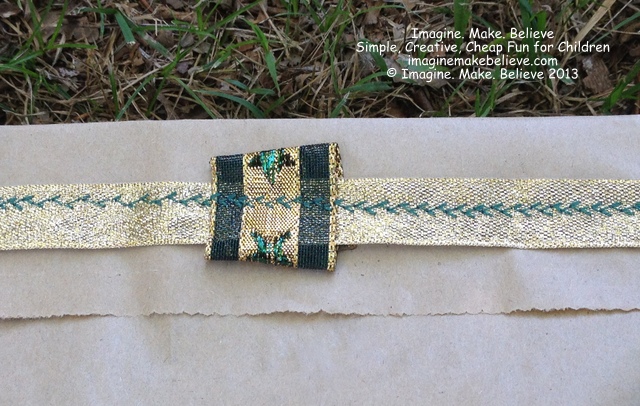 We are back with another easy Christmas gift wrap idea today.  Last time we wrapped an awkward shaped gift in a brown paper bag, and this time it is no different, except the decoration!  Once again we are using a brown paper bag wrapper, and this time, we have decorated it with ribbon scraps to make it look a little bit Christmassy.  You can vary the width of the ribbon, and stitch a bow or an extra piece of ribbon in the middle like we did, to make it look even more interesting.  This Christmas gift wrap idea is as easy as 1, 2, 3!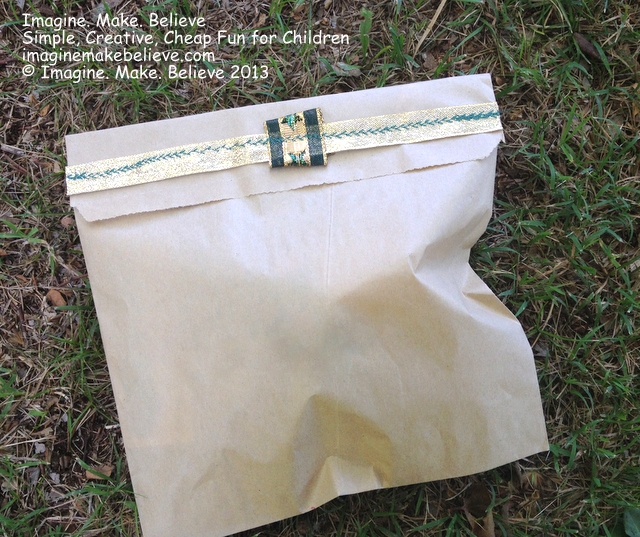 All you need is:
Brown paper bag
At least one piece of ribbon the width of your bag

Matching thread

Sewing machine
Scissors (to cut thread)
Gift
Place the gift in the paper bag and fold down the edge.
Position the ribbon (and bow or extra ribbon) on the folded part of the paper bag.
Sew the ribbon onto the paper bag, sewing through all layers of the bag.  You can use a decorative, zigzag or straight stitch.
If you don't have a sewing machine you can tape the ribbon to the brown paper bag with double sided tape or craft glue, and tape or glue the bag shut.
The gift will be sealed in the paper bag and is ready to put under the Christmas tree or given to a friend or family member.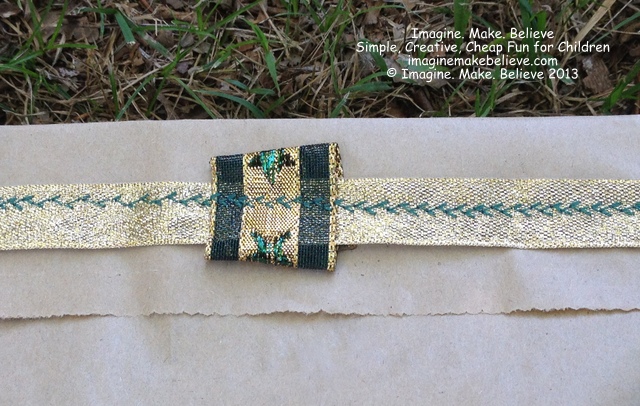 We have more Christmas gift wrap ideas coming soon on our website!