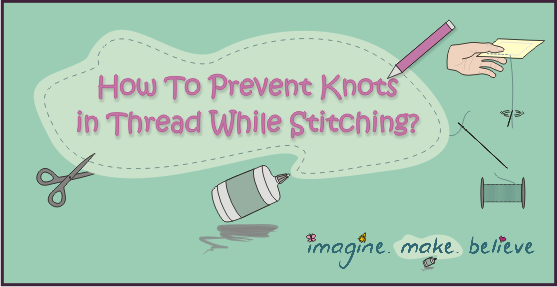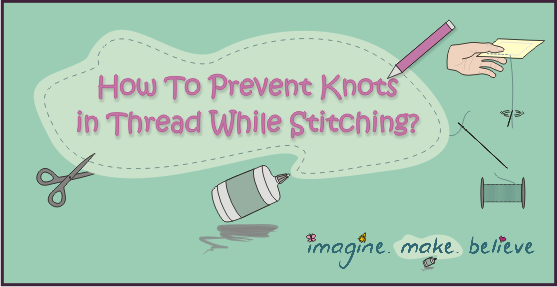 Ever wondered how to prevent knots in thread while stitching?  Sometimes when you stitch or sew, you may find that you end up with an unwanted knot in your thread. How did it get there?
Sometimes it is a mystery, but there are a couple of things you can do to prevent (stop) it from happening.  Here are our tips to help make your stitching or sewing easier:
1.  Use Shorter Lengths of Thread
The longer the thread, the more likely it is to tangle and knot. We suggest that you cut the thread so that it is 50cm (20 inches) long or less, before you thread your needle.
Sometimes you may need to use longer threads than this, and if you do, make the tail that goes through the needle longer.  After you have done some stitching and start catching up to the tail, you can make the tail shorter.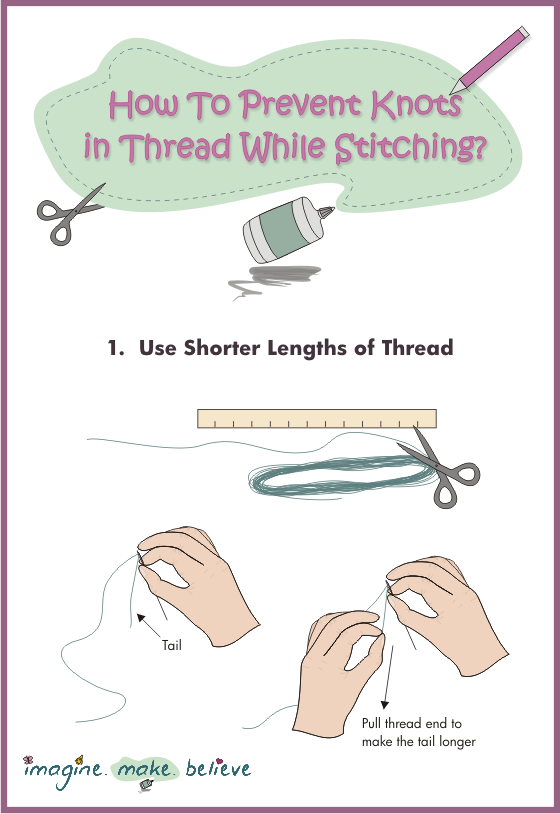 2.  Untwist the Thread Regularly
After you have stitched or sewn a number of stitches, the thread will usually start twisting, which is a common cause of knots. To untwist your thread, hold the fabric in the air and let the thread and needle hang from the fabric, then you will see it quickly untwisting.
Once it has stopped twisting, you can continue on stitching. It is a good idea to do this frequently (often) to prevent knots.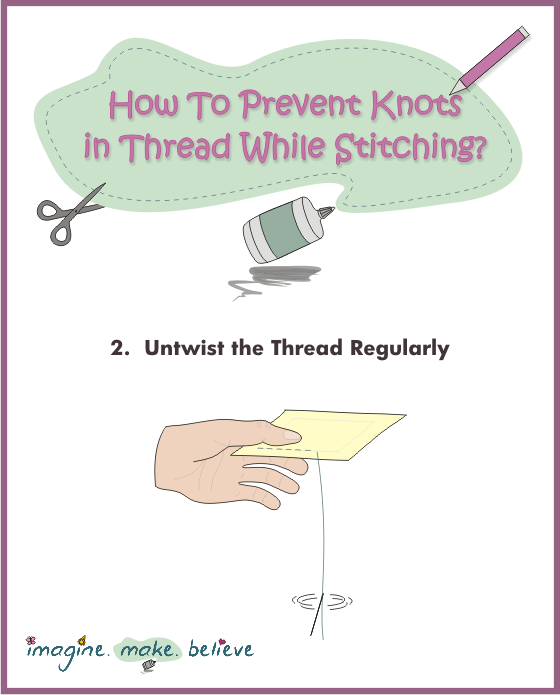 We hope these tips help you have less knots and tangles in your thread.  Let us know how you go!